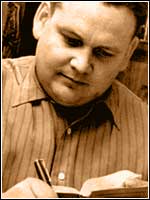 Career of Alexey Medvedev (1927-2003) in Olympic weightlifting spans from competing for the national team USSR on the world championships to scientific research and preparation of coaches to being the head coach of the national team in the Soviet Union.
As an athlete, Medvedev was a member of the national Soviet team for 16 years. Medvedev didn't have impressive promising talent for the weightlifting. It was his work ethics and ability to focus on achieving the goals that allowed Medvedev with his a rather mediocre potential first to be selected for the national Soviet team and then to win two consecutive world titles in the super heavy weight class in 1957 and 1958. Medvedev was the first Soviet super heavyweight to win the world championship and the first in Europe to achieve the 500 KG total (press, snatch and clean-and-jerk).
After his retirement from lifting, Medvedev became the first Soviet Ph.D. specializing in Olympic weightlifting. His productivity in scientific research on weightlifting was unmatched. As a dean of Olympic weightlifting department of the Russian Academy of Physical Education in Moscow, he published nearly 400 books and manuscripts and prepared over 15 Ph.D. graduates. Medvedev was one of the major contributors for the development of the scientific background of the world famous Soviet training methodology in Olympic weightlifting.
As a coach, Medvedev trained elite athletes in Moscow and, on numerous occasions, was a head coach of the Soviet national team. He was the first weightlifting Team USSR head coach not to be appointed to the position but to be elected by the weightlifting community.