Drive de adds
rolex uk
new Cartier series, new moon phase
rolex replica watches
equipped with Cartire 1904-LU MC refining workshop movement, 6 position with
fake omega
moon phase display and the complex function of accurate reproduction of the
fake hublot watches
new moon, moon, moon and moon cycle replacement time.
Site Sponsors

The Lift Up project is brought to you by chidlovski.com.
Olympic Legends @ Lift Up
Lift Up Blog Articles in 2016 and Earlier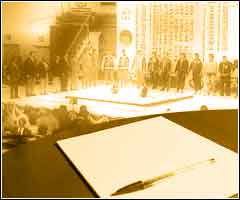 This section of the site presents selected articles, interviews, presentations and research studies related to various aspects Olympic Weightlifting.
2016 and Earlier
Happy New Year 2017 To All!, Database Heavy, Two Generations of Heavyweights, First Time in Paris, Before Montreal 1976, Parade of Champions in 1962, Pioneers of Soviet Weightlifting, Strong in 1973, Forgotten Tournament of 1967, Where In the World is Bulgarian Olympic Weightlifting?, Ready To Go To the World Championship, Beware Retest, Russian and American Friendly and Happy in Paris, From the Founders of the Soviet Sports, Soviet Students in Berlin, 1951, Lift Up: What's Next?, The Voice of Olympic Weightlifting, 1979, What Happens In Russia Stays In Russia: Power Play, Norbert Schemansky: Olympic Honors, Norbert "Norb" Schemansky (1924-2016), What Happens in Russia Stays in Russia: On the Cutting Edge, Marchuk, Batishchev, Our Prayers And Thoughts Are With Norbert Schemansky Now, Mr. Weightlifting, What Happens In Russia Stays In Russia. Not Always., There Is Much More To Weightlifting Than Only Doping, My Type of Legend, Teamsters In the 1970s, Modern Call To Respect the Past, Weightlifting Controversies of the Past, Doping and Me, Crime and Punishment: The WADA-Related Disqualifications In Olympic Weightlifting, Records Dedicated To the Leader, Three Attempts At 245KG by Behdad Salimi in Rio 2016 , Tamas Ajan: Olympic Weightlifting Prospective For Tokyo-2020, The Night of the Super Heavyweight World Records, Love From Lydia Valentin Perez, Kiss From Brazil, Full House in Riocentro, Weightlifting Hipster Style, Weightlifting Acrobatics, Golden Oscar, Weightlifting Tournament of Eight Banned Athletes, Familiar Faces in Rio: George Asanidze, Sajjad Anoushiravani, Nicu Vlad, Vencelas Dabaya, Denis Gotfrid, Georgian Night in Rio, Olympic Champion From Georgia, Heavyweight Medal Winners in Rio, The Strongest Women In the World, Second Weightlifting Gold Medal For Iran, Medals For Ladies In Weightlifting, World Record in Rio, World Record in Moscow, Weightlifting Hall in Rio, Enough, Russian Weightlifters at the Olympics: The First Gold Meal. The Last Gold Medal., Sweet Dreams, Good Old Memories, For Those Who Couldn't Go To Rio, Breaking News and Scandals, Go To Rio And Stay Away From Drugs!, Weightlifting Outlook For Russia In Rio, Super Heavyweights, Rio 2016: Moscow Countdown, Special Flight to Rio-2016, Hyperextensions, Open Letter to the IOC by Gorbachev, To Train or Not To Train, Blast From the Past, Thinking of Rio and #RussianDoping Scandal, Photographic Memory, 110 Plus in 1980,

2015
Requiem For A Heavyweight: Visual Retrospective, The Joy of Weightlifting, Ms. Rim Jong Sim: The Lifter, New World Record: 264kg/582lb by Alex Lovchev, Russia, Great Effort. Bad Lift., Celebrating the Big Lift, Will Yellow Rose Of Texas Grow In Russia?, Portraits of Supers by Arkady Vorobyev, Houston, I've got the world in my window, In the Old Gym, 2015 Pan-American Games, Lift Up: Before and After, Norbert Shemansky: Celebration of the 91st Birthday, and more at LiftUp @ Chidlovski Blog Chidlovski